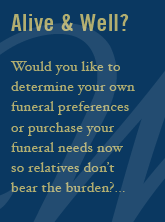 Personalization
Wilbert offers multiple ways to personalize a burial vault or urn vault with words, symbols, and images that speak of a singular spirit. Your loved one had a unique personality. The selections you make for the visitation and service should communicate that singular spirit. These choices ensure your loved one's memory is remembered for generations to come.
Containment Vessels
Akron Concrete Products, Inc. offers two sizes of containment vessels. The smaller size, a 550 gallon tank, can hold up to 850 gallons of liquid, while the larger size, 1100 gallons, holds up to 1500 gallons of liquid.
more...
Lumber Bunks
Our lumber bunks are the perfect solution for your storage needs by easily preventing the waste and expense of warped lumber. We provide a level, non-rotting surface which allows lumber to be stacked to higher levels for better use of storage space. Furthermore, these lumber bunks also allow airflow without any lumber coming in contact with the ground.
more...
Parking Bumpers
Akron Concrete Products, Inc. offers affordable, high-quality parking bumpers at reasonable prices. With over forty years of experience successfully producing and delivering parking bumpers, our reputation speaks for itself.
more...
PermEntry
Akron Concrete Products, Inc. is a proud manufacturer and installer of Bilco® PermEntry® complete basement entrances. Whether you would like a PermEntry system for your new or existing home, you will enjoy the benefits of convenient direct basement access, building code compliance for emergency egress (IRC 2009), and added sales appeal for your home.
more...
Storm Shelters
Akron Concrete Products, Inc. offers storm shelters to provide groups and individuals protection from hazardous weather. Whether it be businesses with no place for employees to go or homeowners with no basement or crawl space, storm shelters can give you peace of mind when severe weather hits.
more...