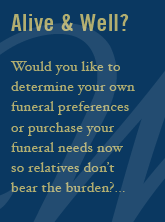 Personalization
Wilbert offers multiple ways to personalize a burial vault or urn vault with words, symbols, and images that speak of a singular spirit. Your loved one had a unique personality. The selections you make for the visitation and service should communicate that singular spirit. These choices ensure your loved one's memory is remembered for generations to come.
Our lumber bunks are the perfect solution for your storage needs by easily preventing the waste and expense of warped lumber. We provide a level, non-rotting surface which allows lumber to be stacked to higher levels for better use of storage space. Furthermore, these lumber bunks also allow airflow without any lumber coming in contact with the ground.
Akron Concrete Products, Inc. offers lumber bunks in three sizes: 8' long, 12' long, and 16' long units. Cross beam dimension measure 5"X6"X8". Please contact us at your convenience to learn how we can meet your needs for lumber storage.