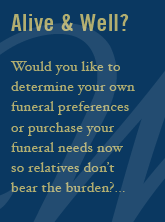 Personalization
Wilbert offers multiple ways to personalize a burial vault or urn vault with words, symbols, and images that speak of a singular spirit. Your loved one had a unique personality. The selections you make for the visitation and service should communicate that singular spirit. These choices ensure your loved one's memory is remembered for generations to come.
Akron Concrete Products, Inc. offers affordable, high-quality parking bumpers at reasonable prices. With over forty years of experience successfully producing and delivering parking bumpers, our reputation speaks for itself.
We currently offer two different sizes, six foot and seven foot concrete bumpers, with 18" pins optional as well. Our knowledgeable precast staff can assist you in ensuring a lengthy product life. Please call or email today to find out more!