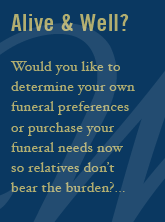 Personalization
Wilbert offers multiple ways to personalize a burial vault or urn vault with words, symbols, and images that speak of a singular spirit. Your loved one had a unique personality. The selections you make for the visitation and service should communicate that singular spirit. These choices ensure your loved one's memory is remembered for generations to come.
Akron Concrete Products, Inc. is pleased to offer customers Bilco® ScapeWEL® Egress Window Wells, which aid homeowners in increasing the amount of living space in a home through their basement. The features and benefits of this product are numerous and include:
Add light and ventilation to lower level living areas, making them as warm and comfortable as other rooms in the home
Provide safe, building-code compliant (IRC 2009), emergency egress for finished basement rooms
Feature corrosion resistant construction for many years of maintenance free service
Quick and easy installation, which reduces installation time and labor costs
ScapeWEL® units are available on both new and existing homes. Feel free to call or email us at A.C.P. for more information.